"This is probably for our fans and for South Africa. I wish I could show you the amount of messages we have received and what is going on in South Africa."
The Springboks created history on Saturday by beating the All Blacks in Paris to win the Rugby World Cup for a record-breaking fourth time.
Despite the Springboks missing out on the 1987 and 1991 Rugby World Cups due to isolation, the Springboks became the first team in history to win the global showpiece four times.
The Springboks edged a 14-man All Blacks 12-11 at Stade de France thanks to cool heads and composure during the second half while under pressure.
There were some big moments in the game and none more than the All Blacks captain, Sam Cane's upgraded red card.
There are those from New Zealand in particular that the Springbok captain Siya Kolisi should have met the same fate following his yellow card for a similar offence.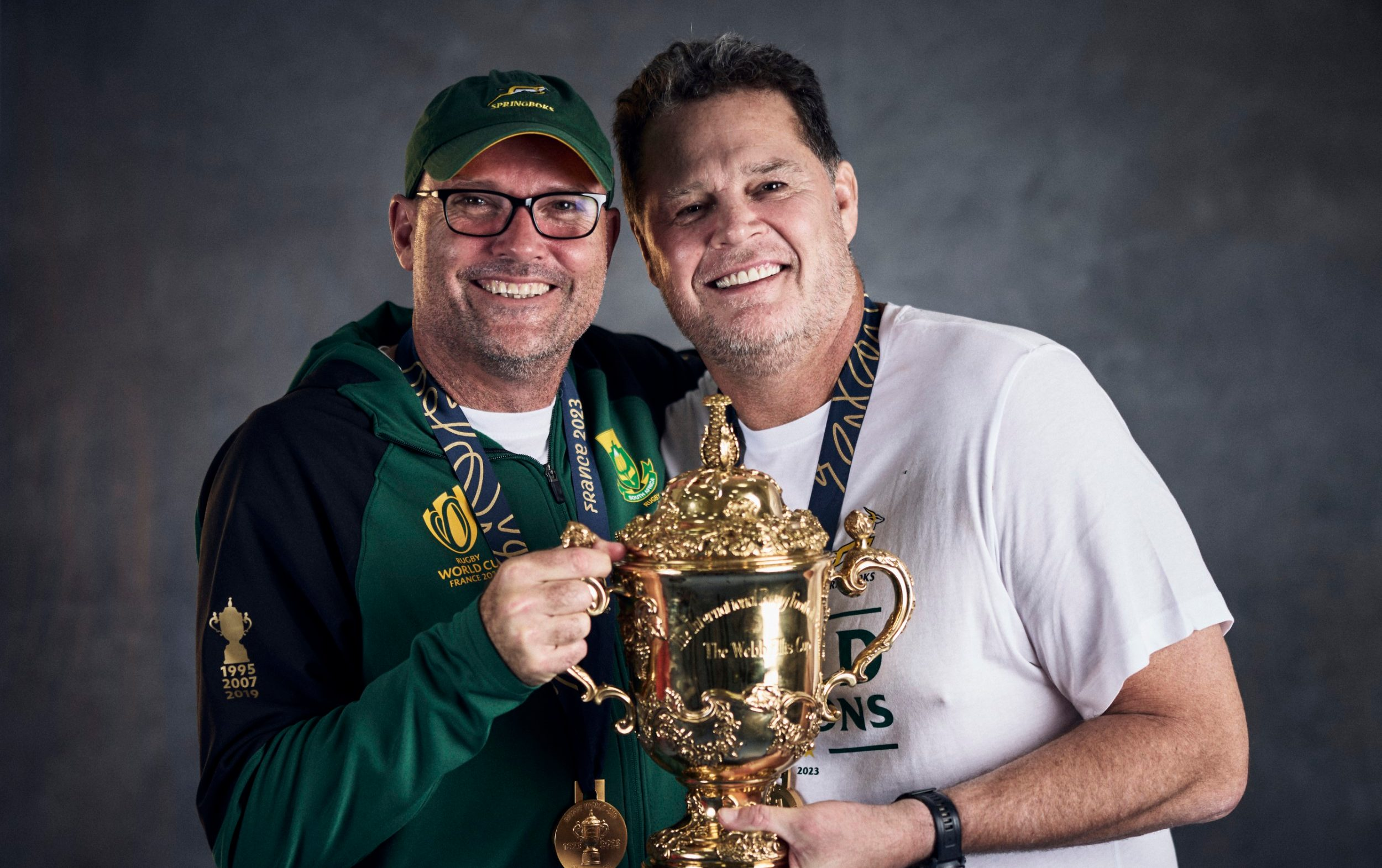 The Springbok coach, Jacques Nienaber, said this World Cup victory was five-years in the making.
"Relief is probably the first word that comes to mind, in the sense of the special group of players we have. As a management and leadership group we always thought 'we can't mess this up'.
"From 2018 we thought we had the ability to win the 2023 World Cup. The Rugby World Cup win in 2019 was probably something that hopped on along the way, but it is a relief for the players, they were good enough to do that.
"This is probably for our fans and for South Africa. I wish I could show you the amount of messages we have received and what is going on in South Africa.
"We have 62 million people united, opening up communities to allow people to watch, an entrance fee of whatever they wanted to donate. People have bought green T-shirts for everyone. We felt every single bit of energy they gave us and in the last three games, all one-point victories, that drove us."
The win is no doubt bittersweet for the Springboks as a team as it brings a close to a very special era in South African rugby history.
The final in Paris was the very last Test in charge for Nienaber as the head coach, while his assistant Felix Jones will also be moving on in his career.
The legendary Duane Vermeulen also signed off on his career as Springbok with the former Cheetah having won the Webb Ellis cup twice.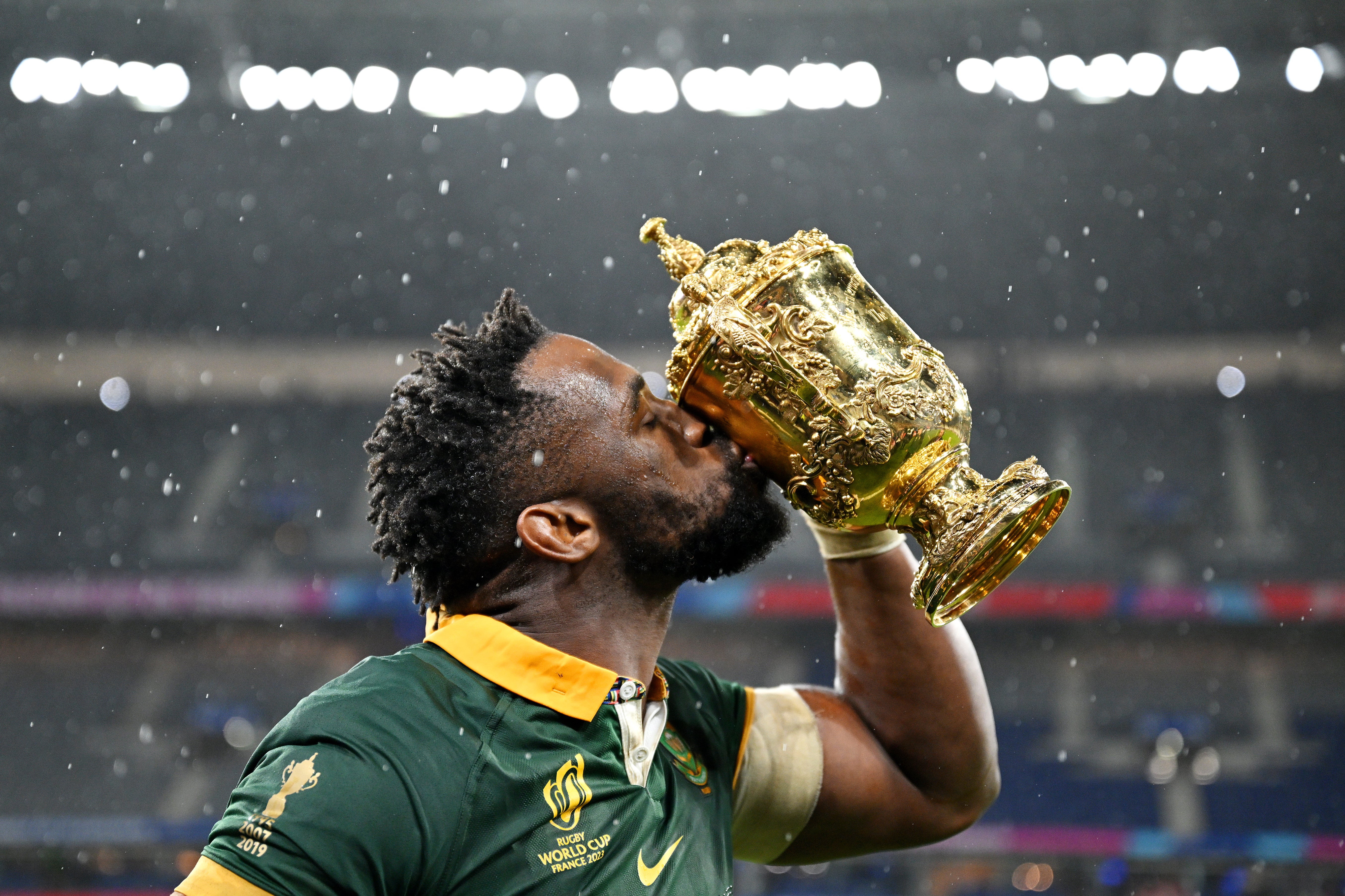 Nienaber will be heading back to Ireland for a gig with Leinster and the Bok captain, Siya Kolisi had nothing but praise for the proud product of the Free State.
"He cares about us as people, he took it further, it became far deeper than just a rugby game," the victorious Springbok captain.
"Jacques, it's been a huge honour for me, a huge privilege. I appreciate you. We love you as a team, not only as a coach, but as a person.
"The way you speak to us, it's not 'make a big hit, make a tackle', you talk to me as a person. You know, you talk to me as a father, as a husband, as a son. I'm really grateful for that. It goes such a long way for a player.
"So thank you, and we honour you as a team. I hope you are proud of us and all the best wherever you are going, they will be lucky to have you."
Meanwhile, the victorious Springboks will be arriving back in South Africa tomorrow following close to three months abroad.
From Thursday the Boks will be on a four-day trophy tour to the major centres which include Pretoria, Johannesburg, Soweto, Cape Town, Durban and East London.
The Webb Ellis cup will make a turn in Bloemfontein next year and these details will be communicated in due course.
Morgan Piek OFM Sport