More suspects are expected to be arrested following the appearance of seven suspects yesterday who were apprehended for being in possession of gold-bearing material in Welkom in the Free State.
This is according to the police spokesperson, Stephen Thakeng, who tells OFM News they believe that the number of the suspects involved in the illicit mining case will increase as police investigations into the matter continue.
Stephens says earlier this week the police arrested seven suspects after conducting a search in four different houses in that area.
He says an intelligence-driven operation conducted in the Welkom Cluster confiscated material such as gas bottles, scales, gold and platinum tester, cutting torches, and gold burning pots, amongst others.
He adds that all suspects between the ages of 29 and 45 will reappear before the Welkom Magistrate's Court on the 26th of this month.
"In a joint operation, after we received information about gold or illicit mining, the team from the provincial crime intelligence unit as well as the Welkom Public Order Policing Reaction Team managed to arrest seven people," says Thakeng.
Thakeng has further applauded members of the South African Police Services (SAPS) for a job well done.
He says the arrests were made on Tuesday 18 September at about 09:30 by members of the Welkom POP Reaction Team, Welkom K9 Unit, and Provincial Crime Intelligence Task Team conducted a joint operation which was aimed at illicit mining in the Goldfields.
He adds that police went to a certain house in Riebeeckstad where a 42-year-old suspect was apprehended for the possession of the gold-bearing material. They further continued with the operation and went to another house in Cilliers Street, Dagbreek, where five suspects were also arrested for being in possession of the gold-bearing material.
He further says the search warrant was executed to another house in Constantia Street, Thabong, where a 36-year-old suspect was found in possession of gold-bearing materials and he was also arrested. The last search was conducted in Shekeshe Street in Thabong, where the gold-bearing material was also found.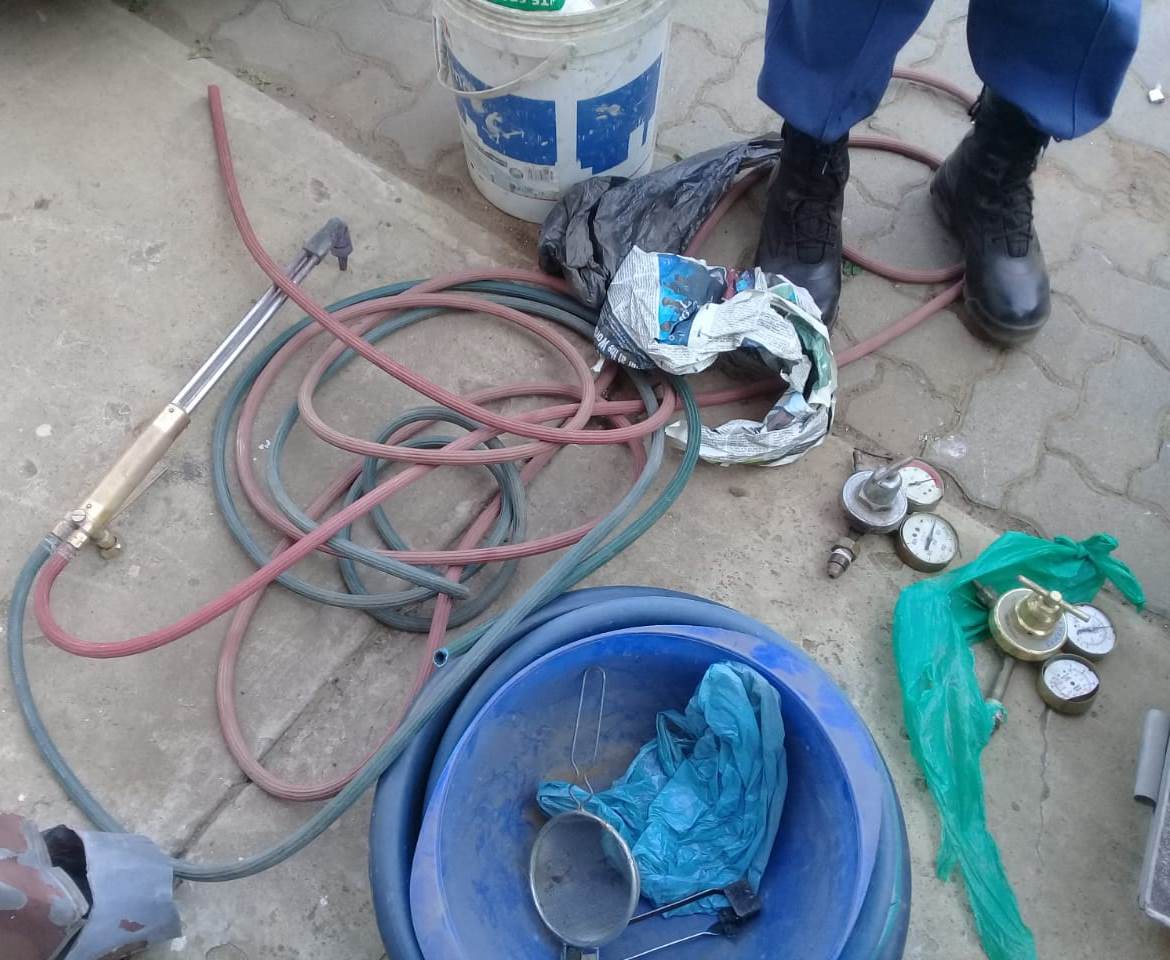 OFM News/Lucky Nkuyane