In a statement on Friday evening, Health Minister Zweli Mkhize said the total number of confirmed Covid-19 cases in South Africa had risen to 13,524.
The total number of infections has increased by 785 since Thursday.
421,555 tests had so far been conducted with 18,537 done in the last 24-hour cycle.
Mkhize said there were another nine Covid-related deaths, bringing the total deaths nationally to 247.
"We are, however, encouraged by the rising number of recoveries, which now stands at 6,083."
The Western Cape has nearly two-thirds of all confirmed cases.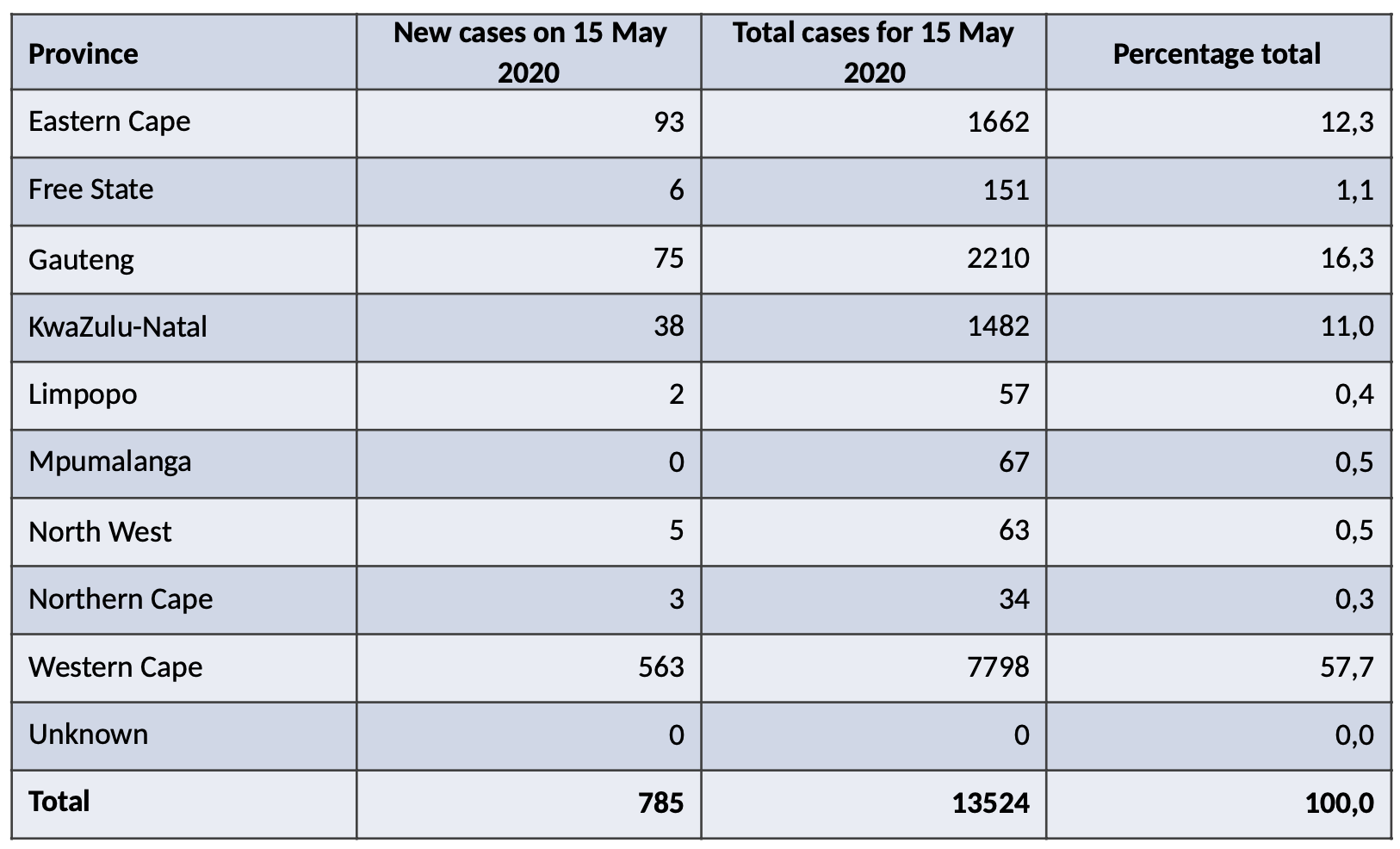 The Citizen