Four men were arrested in possession of an undisclosed amount of money on the N1 outside Sasolburg on Tuesday following a cash in transit heist in the Eastern Cape on Monday.
A group of men targeted a CIT truck in Ngaleni area of Port St Johns in the Eastern Cape province.  The group used explosives to break open the truck and fled with an undisclosed amount of money.
Police say a 72-hour plan was activated which led to the arrest of four suspects. Crime Intelligence tracked down the suspects between Eastern Cape and Gauteng, intercepting them on the N1 just outside Sasolburg.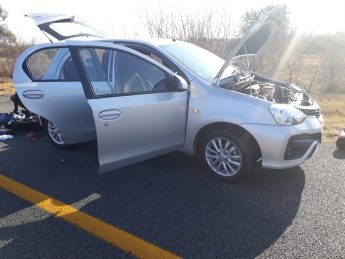 The four men aged between 40 and 44 years were in a hired car when they were stopped by police.
On searching the vehicle, a substantial amount of money was found hidden inside the door panels of the car, according to police who said the men failed to explain why the money was hidden inside the car.
Some of the notes found by police were damaged and police suspect the notes may have been damaged in the explosion during Monday's robbery.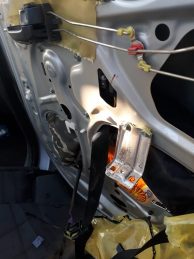 According to police, the men are suspected to have been involved in Monday mornings cash in transit heist in Mount Frere in Eastern Cape where the perpetrators fled with the guards' firearms.
National Commissioner of police General Khehla John Sitole applauded the police for their prompt response.
"Since the implementation of the 72-hour Activation Plan, we are realising greater successes in tracking and arresting perpetrators of serious crimes," said General Sitole.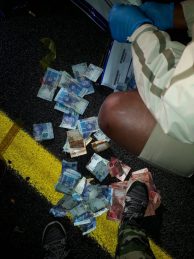 The Citizen